Our pool is constantly filled with fresh, natural spring water, which makes it great for drinking or swimming. Of course, there is no extra charge for pool time.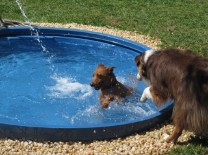 Coosa tries to encourage Buster to join her.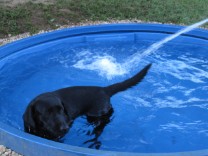 Oreo takes a morning swim, then another, and another...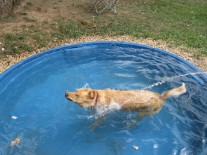 Nelly shakes off before she gets out of the pool.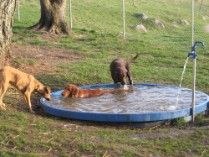 A little muddy water doesn't stop Chase and Clyde.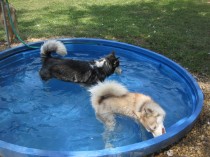 Kirah and Lobo share some swim time.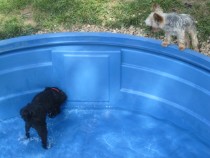 Bo takes the opportunity to play before the pool fills.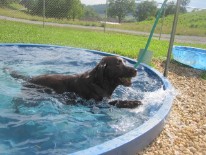 Diesel takes the ball swimming.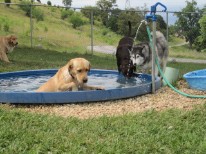 Ginger enjoys a day of swimming.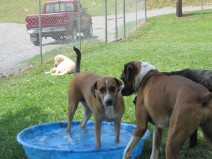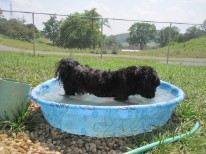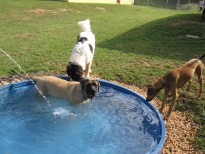 Yin requests a larger pool for the giant breeds.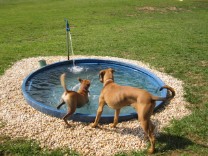 Junior makes a splash to show off for his friend, Oscar.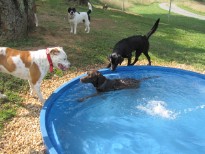 River lives up to her name as her friends watch on.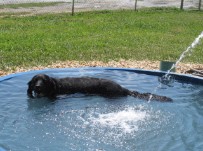 Jake takes a break from bird watching to cool off in the pool.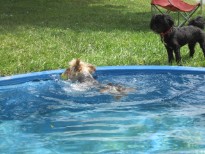 Max proves that little guys like to swim, too.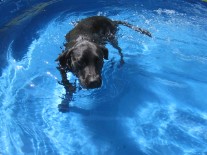 Brai takes one more lap in the fresh water.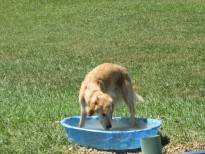 Herbert, cooling his feet.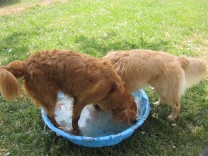 Donatello and Scarlet almost fit.